University of Camilo José Cela
The university of Camilo José Cela, founded in 2000 and being part of the SEK Educational Institution, is a private university whose main goal is to give students the skills and opportunities to complete their studies while gaining profound knowledge of the degree programs they enroll in. In this respect, students -through their efforts and under the guidance of our professors- manage to reach the highest level of personal excellence.The leadership of this university is rooted in its commitment to a constantly evolving market place, adapting at all times its curricula to specialized degrees that provide students with the necessary tools to fight off the challenges of such an ever-changing environment.
Henceforth, it is imperative to establish a university that could evolve over time and could take into account social progress and development. To fulfill the needs of this socio-economic world, we strive to help our students to become global citizens.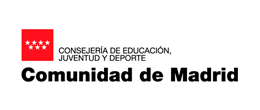 "Comunidad de Madrid"
"Consejería de Educación de la Comunidad de Madrid" authorizes ESNE Madrid to be "Centro Extranjero Oficial" with the code number 28071760 to provide education following the British system, in accordance with Royal Decree 80671993. This authorization is issued by the British Council certification certifying that ESNE is eligible to deliver educational programs leading to BTEC Higher National Diploma qualifications in multiple areas of design and technology.

Pearson
Pearson is the largest Awarding Body authorized by the British government to develop educational programs according to the guidelines of DfES (Department for Education and Skills).
Pearson is properly constituted according to the British law and directly ruled by the British Government through Qualifications and Curriculum Authority, QCA.
Pearson is deeply committed to education during early-age, kindergarten, preschool, secondary and high school, university, and vocational stages. Pearson has maintained steady progress and is now present in over 110 countries.
The BTEC qualifications set represents the market leading vocational qualifications group. The academic offer extends from basic courses to graduate programs in a wide range of sectors. Thanks to its modern vision, its flexibility, and its demonstrated impact on the rate of employability of its students, BTEC qualifications are recognized worldwide.
Institution of R & D Ministry of Industry, Tourism, and Trade
ESNE is recognized by the Ministry of Industry, Tourism, and Trade as an institution that conducts Research and Development (R&D), with Order ITC/570/2006 and under the registration number 0103042006.