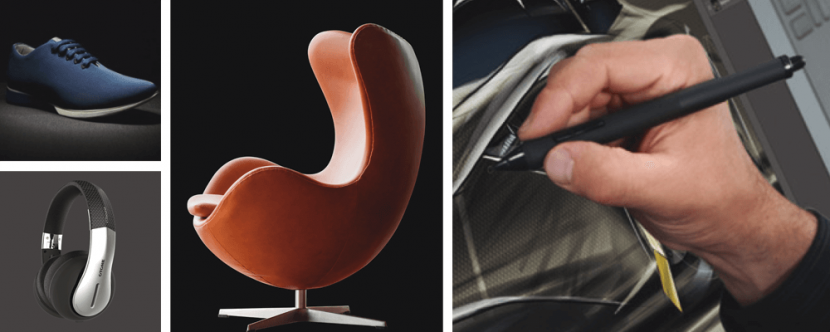 The Bachelor of Arts in Product Design that you are going to study in ESNE will teach you to develop and produce prototypes as well as to use cutting-edge technologies such as 3D printing to manufacture products.
Product design is a discipline that brings together art, science and technology. A product designer faces the need of constantly redefining the objects which surround human beings in the 21st century.
With a Degree in Product Design, students will develop complex spacial thinking to detect problems at production stages, contribute solutions and anticipate results.
During their training, students will acquire key skills such as geometric control, knowledge of behaviour of materials and construction techniques. They will learn how technologies are integrated into these skills and how the market requires interactivity, which leads to a constant demand.
DURATION: 4 years
DEGREE: Bachelor of Arts in Product Design
DEGREE DENOMINATION: Graduate in Product Design
KNOWLEDGE AREA: Arts and Humanit
MODALITY: Presential / Full time
CENTER: UNIVERSIDAD CAMILO JOSÉ CELA. Facultad de Ciencias Sociales y de la Educación
CENTER: ESNE – Madrid
CREDITS: 240 ECTS
COORDINATOR: Javier Sanz
N. GRADUATES: 11
N. DOCTORS: 18
PROSPECT STUDENTS: 60
LANGUAGE: SPANISH
TIMETABLE: 1º and 2º: Monday to Friday 9.00 am to 1.00 pm; 3º and 4º: Monday to Friday 3.00 pm to 8.30 pm
---
Course Curriculum
---
Course Curriculum for the Bachelor of Arts in Product Design at ESNE, University School of Design, Innovation and Technology, a centre affiliated with Universidad Camilo José Cela (UCJC).
---
Career Opportunities
---
The career opportunities that a University Degree in Product Design will offer you are:
Design Director
Product Designer for automotive industry
Toys Designer
Kitchenware Designer
Industrial Designer
Urban Designer
Domotic Designer
Vehicle Designer
3D printing Manager
Prototype and Mock-up
UX Designer
Cool Hunter
New Materials Consultant
New Manufacturing Processes Consultant